Sale Information
Details
All costumes are first come, first serve. Feel free to name your price, but buyer must purchase shipping.
The sizings are guestimates as I do not have measurements of when I made/bought them. The sizes presented are all the max sizes as well.
Please be aware that costumes are from a house full of cats. Costumes should be re-watched if buyer has allergies.
All sales are final.
How To Purchase
Contact via contact@viciouscosplay.com, or PM via Twitter, Instagram, or Facebook.
Please note: I am very inactive on both Instagram and Facebook.
Kotori Minami (Festival) - Love Live! School Idol Festival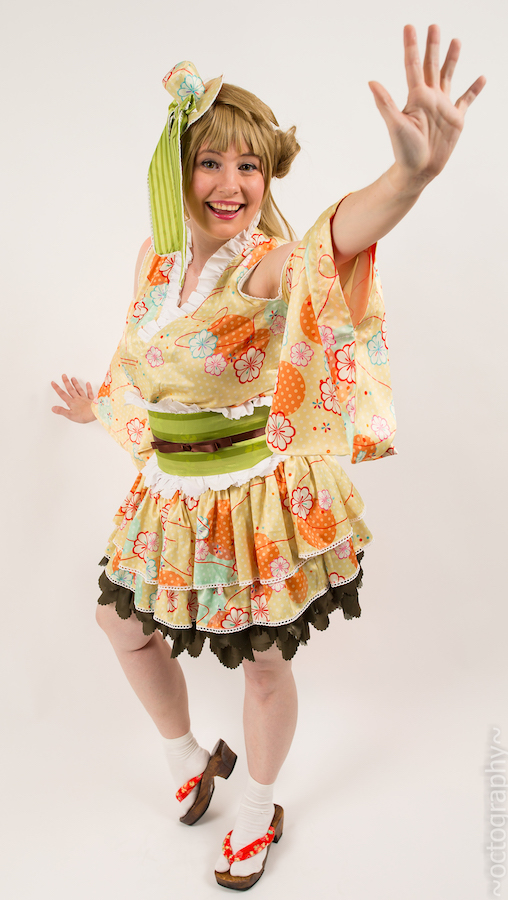 This costume was purchased from Fantasy Sheep via Taobao.
Guestimated sizing:

Bust: 37" / 94cm
The shirt attaches via eyehooks and could be moved.
Costume is not lined and could be reduced.
Waist: 33" / 84cm
Skirt is very stretchy.
Belt is a bit more restrictive but attached via velcro.
Skirt Length: 16" / 40.5cm
Skirt around hips is wide

This costume includes:

Shirt top + Skirt
Hat + Fan (Some stars missing)
Not included: Wig, socks, and shoes

Desired Price: $20. Name your price